I got Lesa's swap package! This dragonfly purse is the absolute perfect size and I love the fabric. The handle is really nice, too.

I love the diamond shape on this purse with the glitter accent. I also like how the inside of the handles match the lining.

I love the feel of this jewel-toned clutch. So pretty!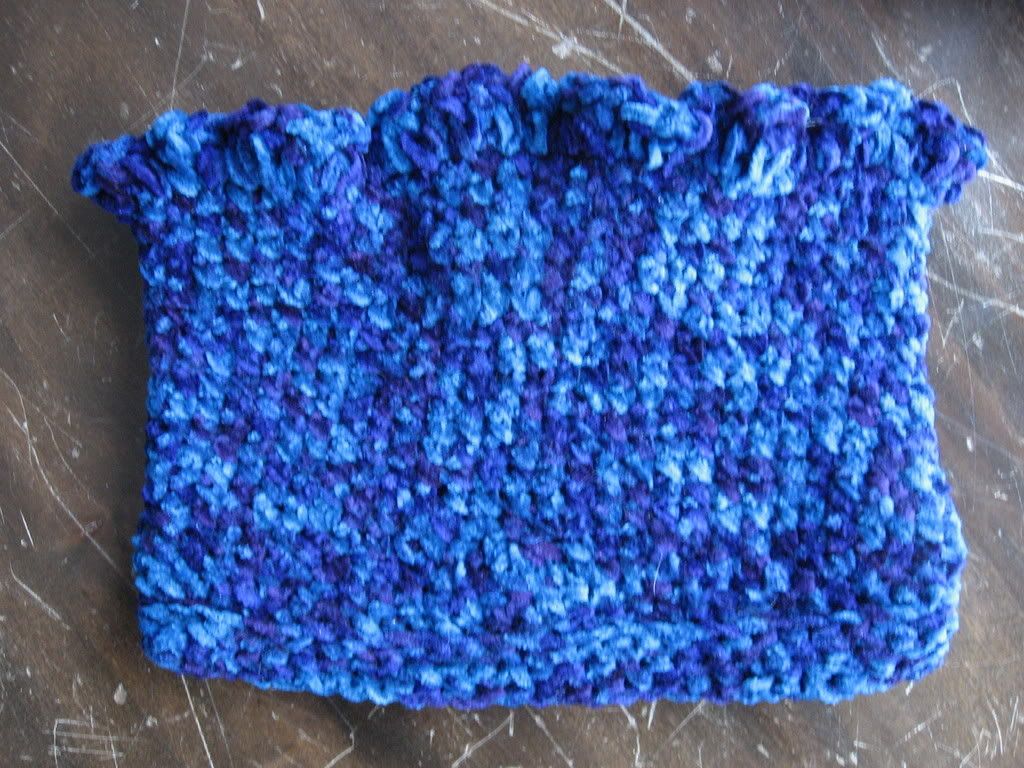 Here's everything together: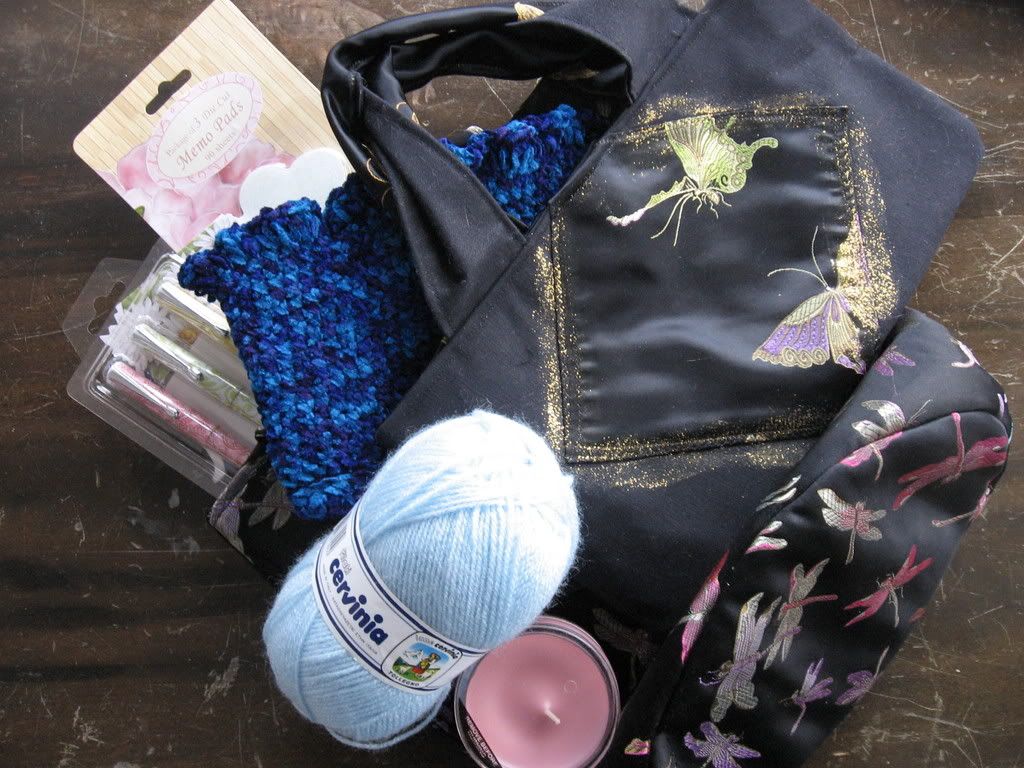 You can see that I also got a matching pen and memo pad set. The memo pads are flower shaped and I love the print pattern on them. Also, I got a yummy smelling strawberry candle and a baby blue skein of yarn.
Thanks Lesa for all the stuff! I am so impressed with your sewing ability! I was so excited to read that you were my sender this time around. I've been enjoying your blog for a while and it's fun to not only own something made from you, but to have three purses made especially for me. I feel really lucky to have you as a swap sender!